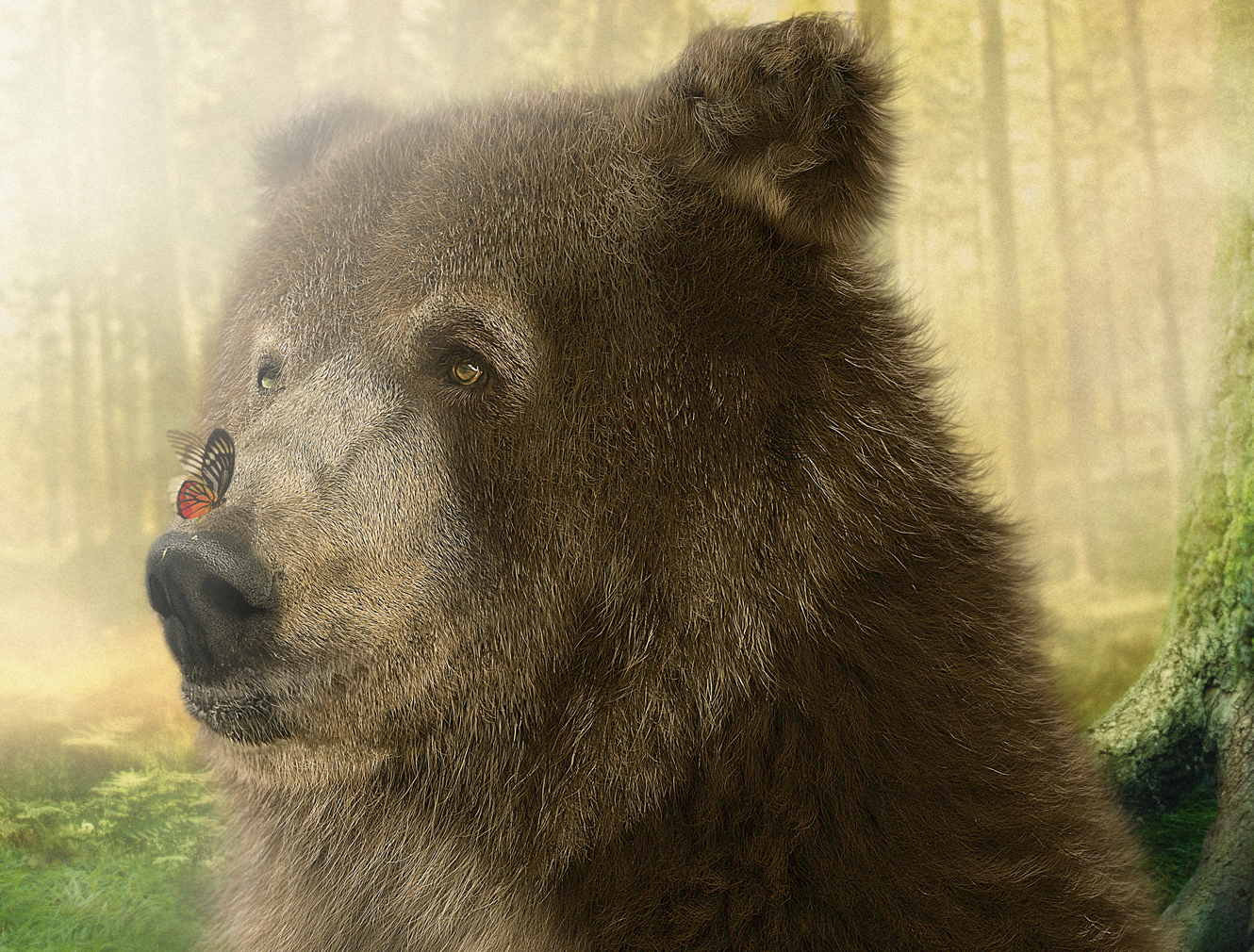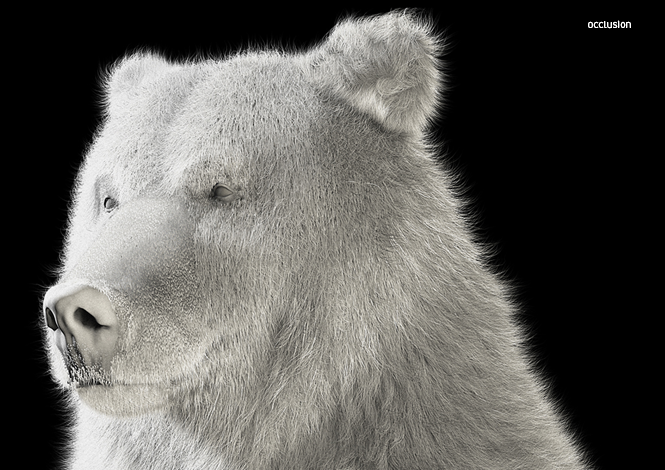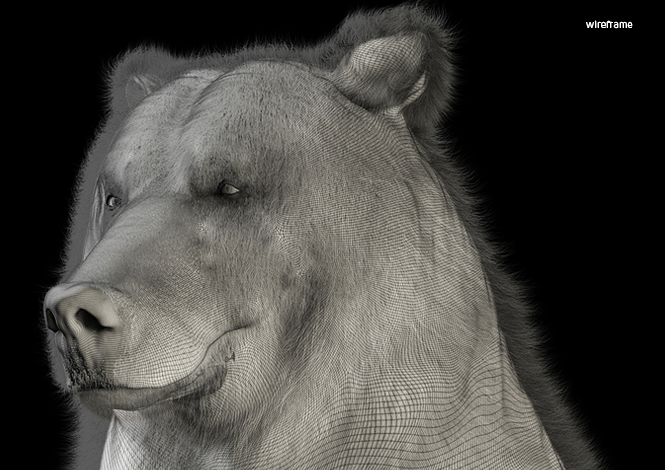 Client: Match.com
Deliverables: Realistic Bear
Year: 2017
Sweet Bear / Urso Sensível
The Bear with a sweet look to a butterfly. What could be more intrigant to represent a casual match? I've modelled, shader, haired and fured this guy to illustrate this scene. When hairing and furing an animal you must search for a lot of references. Each kind of animal have a different kind of fur. Different thickness, lenght, frizz and clump.

O urso com um olhar doce para uma borboleta. O que poderia ser mais intrigante para representar um encontro casual? Eu modelei, texturizei, defini toda a pelagem desse cara para ilustrar essa cena. Quando vc define a pelagem de um animal em 3D, você deve procurar muitas referências. Cada tipo de animal tem um tipo diferente de pêlo.