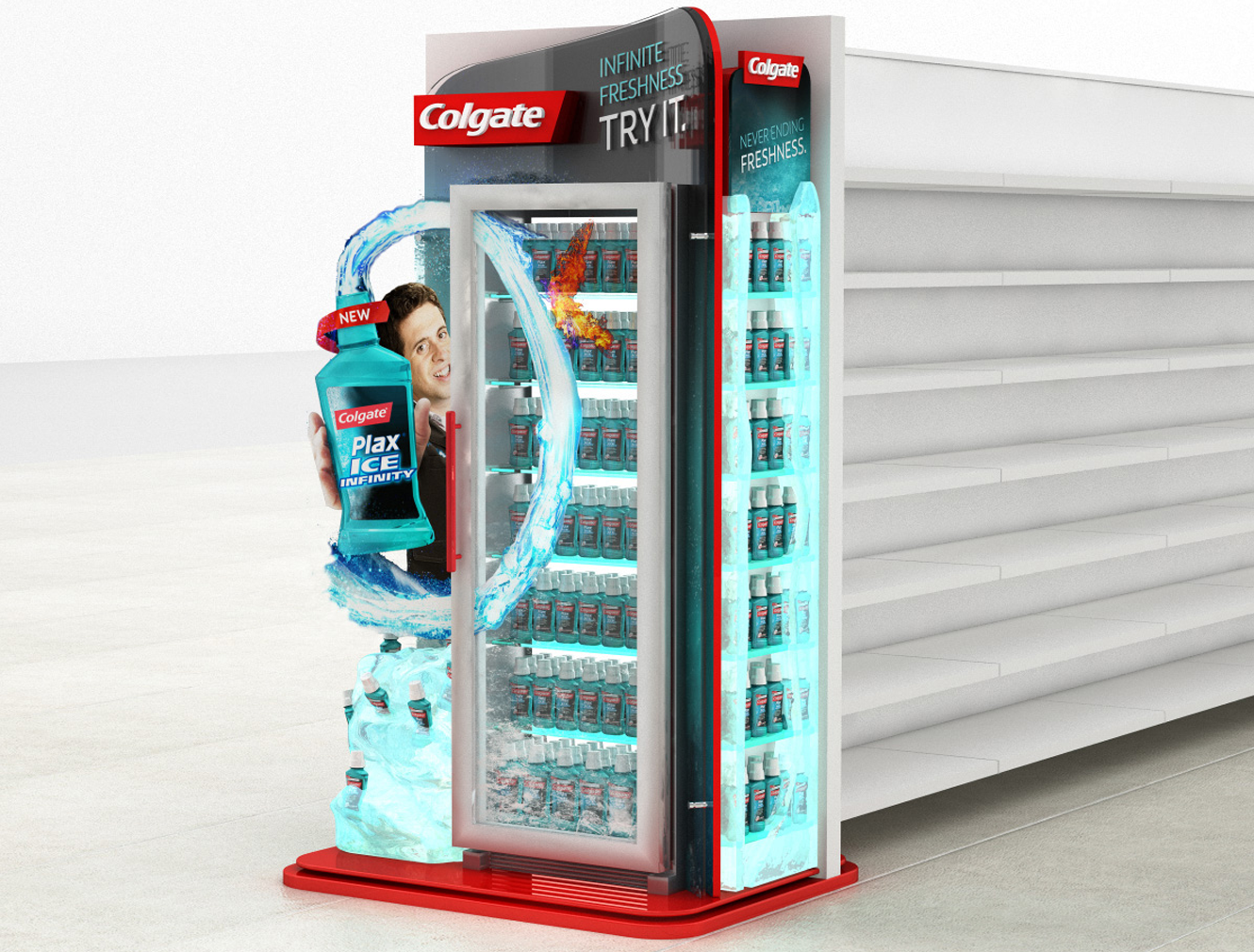 Client: Y&R
Deliverables: Shopper Pieces
Year: 2015
Ice and Fire / Fogo e Gelo
I've created all Colgate Plax Ice point of sale materials. The concept of maximum refreshment was applied in the development of the pieces, End of Aisle, Stoppers, Ground Displays through the use of materials that represent the ice. Use in large supermarket chains.

Criação das peças de ponto de venda Colgate Plax Ice. O conceito de refrescância máxima foi aplicado no criação das peças, Pontas de Gôndola, Stoppers , Displays atrvés do uso de materias que representassem o gelo. Utilização em grandes redes de supermercado.