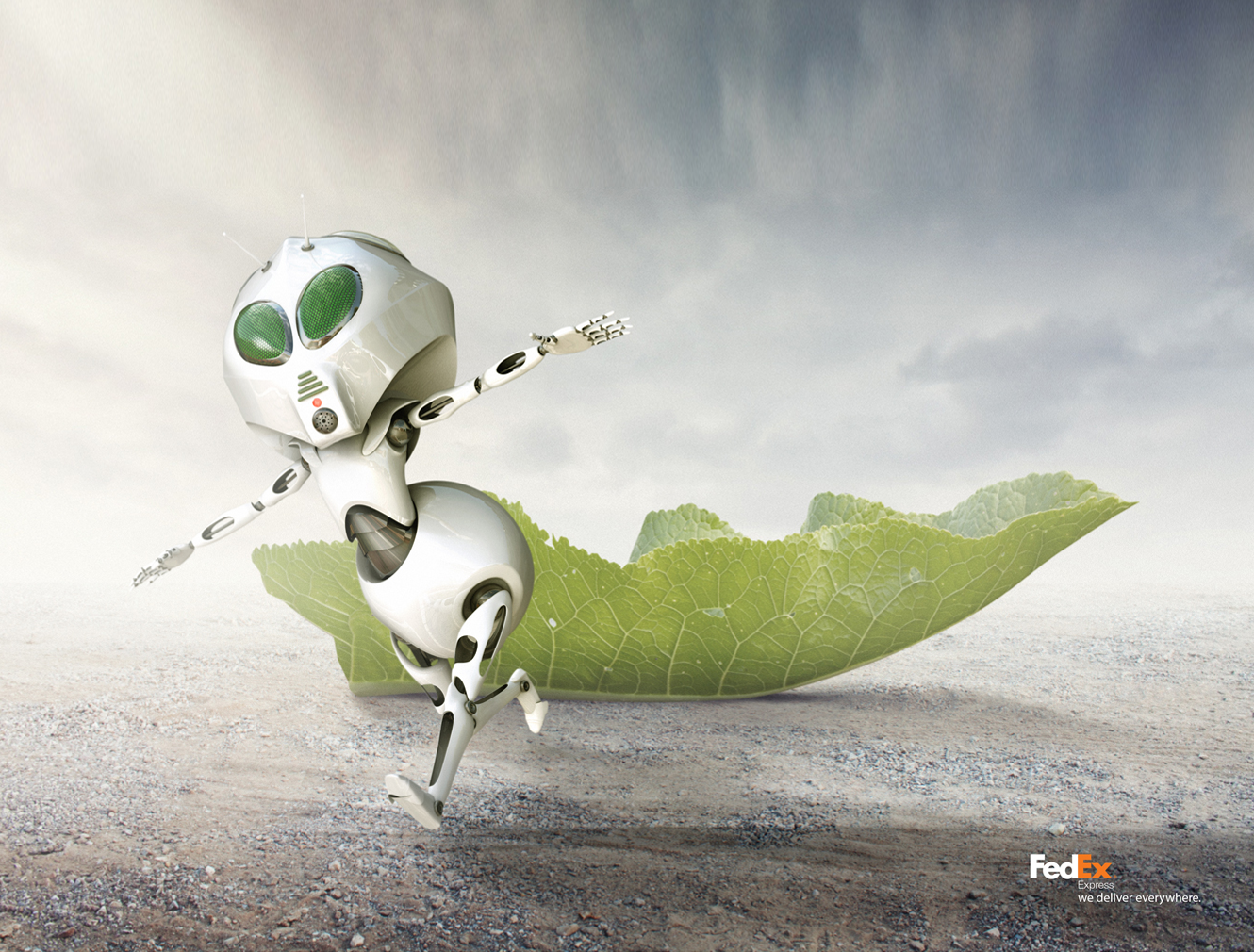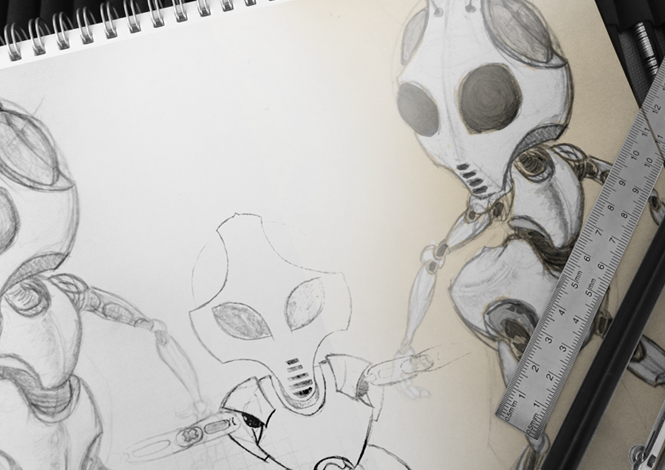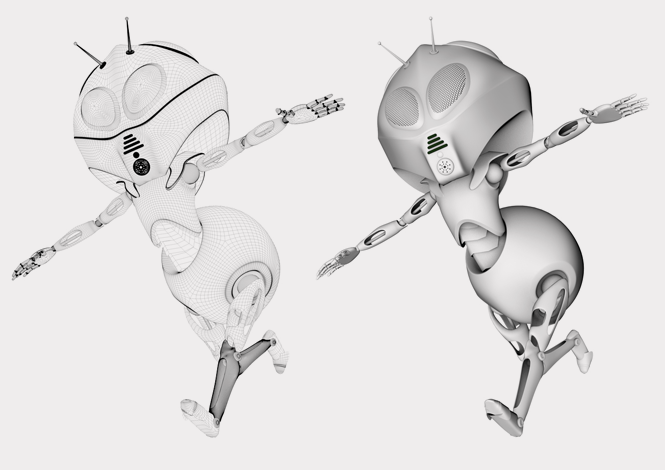 Client: VML
Deliverables: 3D Character and Illustration
Year: 2015
Space Ant / Formiga Espacial
Fedex needed to show to their potential clients an image that could represents their ability to delivery everywhere. The spacial ant receiving a gift on its planet and running happy like a player who had scored a decisive goal in world cup final match was choosen to illustrate the scene. I've created this guy some years ago and this campaign was the right moment to apply him. The atmosphere of the scene needed to be dry, like a remote planet surface. The space ant is a solitary guy but he was glad to receive his green leaf!

A Fedex precisava mostrar a seus clientes em potencial uma imagem que pudesse representar sua capacidade de entrega em qualquer lugar. A formiga espacial recebendo um presente em seu planeta e correndo feliz como um jogador que havia marcado um gol decisivo na partida final da copa do mundo foi escolhida para ilustrar a cena. Eu criei esta formiga há alguns anos e essa campanha foi o momento certo para aplicá-la. A atmosfera da cena precisava estar seca, como uma superfície remota do planeta. A formiga espacial é solitária, mas ficou feliz em receber sua folha verde!