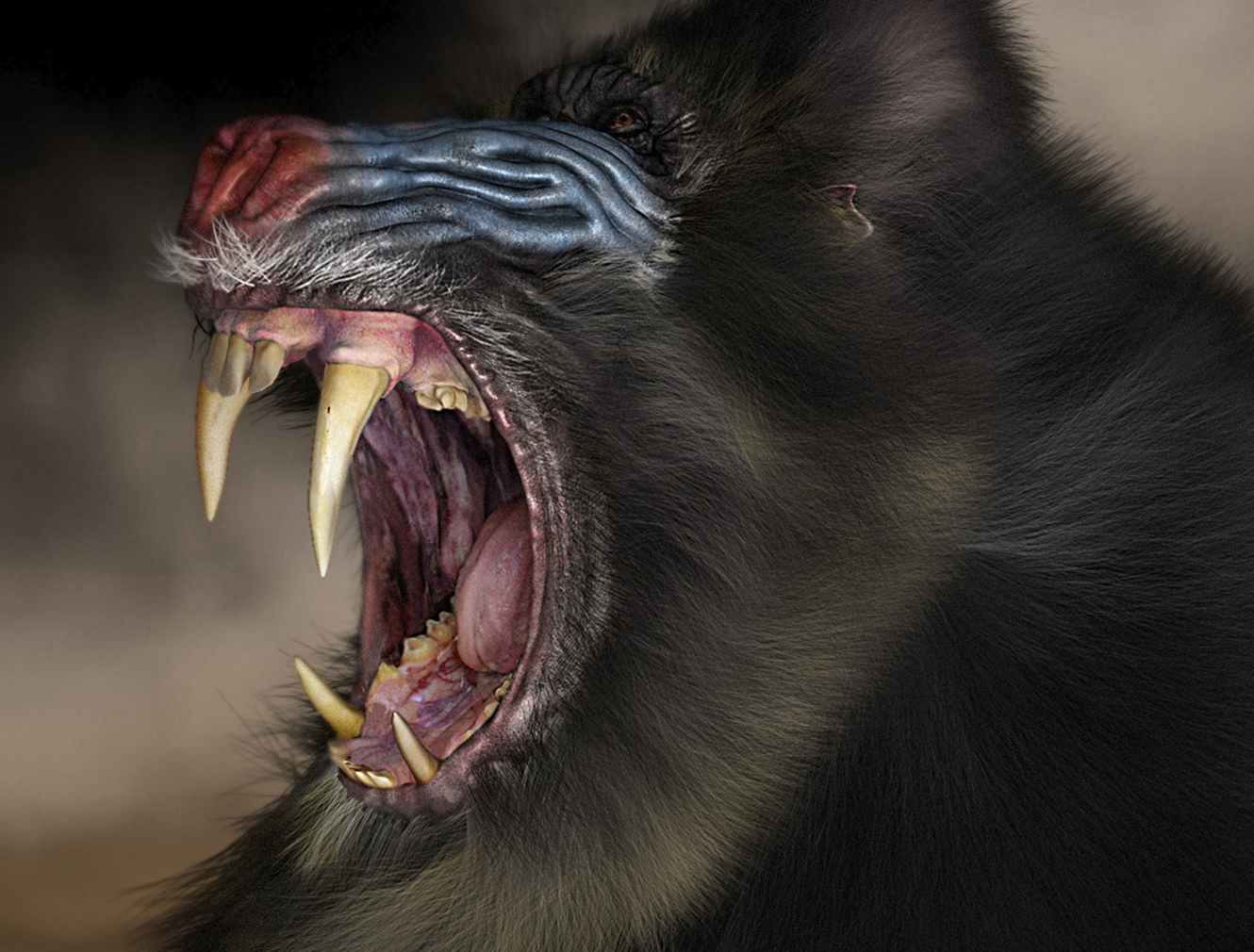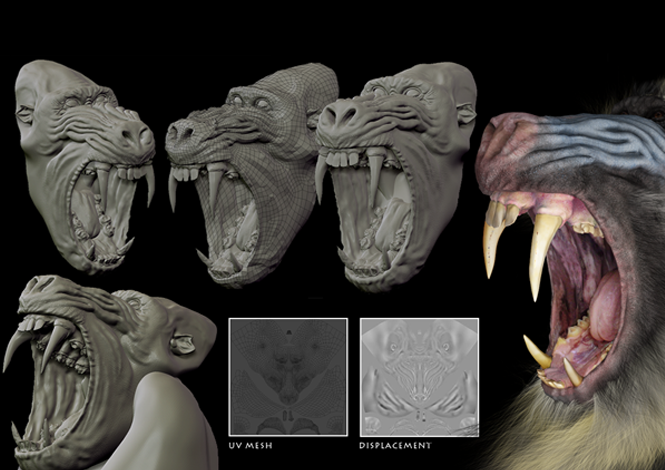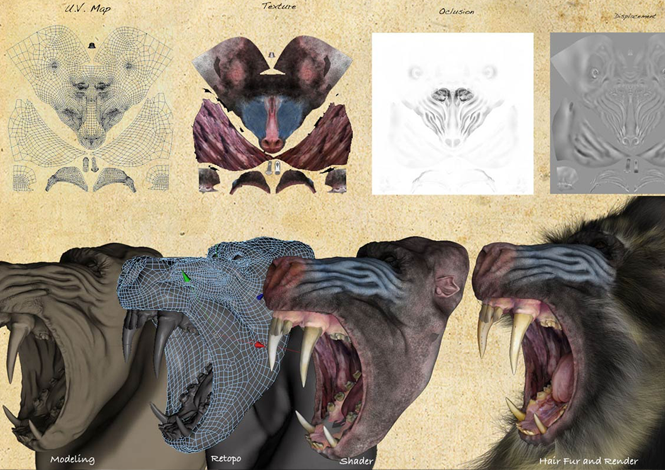 Client: The Primate Digital Book
Deliverables: Realistic Models - Modeling / Texture / Hair and Fur
Year: 2012
Mandril and Gorilla
Organic animal modeling is my specialty and passion. Here those 3D models - Mandrill (Mandrillus Sphynx) and Gorilla (Gorilla Gorilla) - were created for the Primate Digital Book.

Modelagem orgânica de animais é minha especialidade e paixão. Aqui estes modelos 3D do Mandrill ( Mandrillus Sphynx) e do Gorila ( Gorilla Gorilla ) foram criados para o livro digital Primate Book.