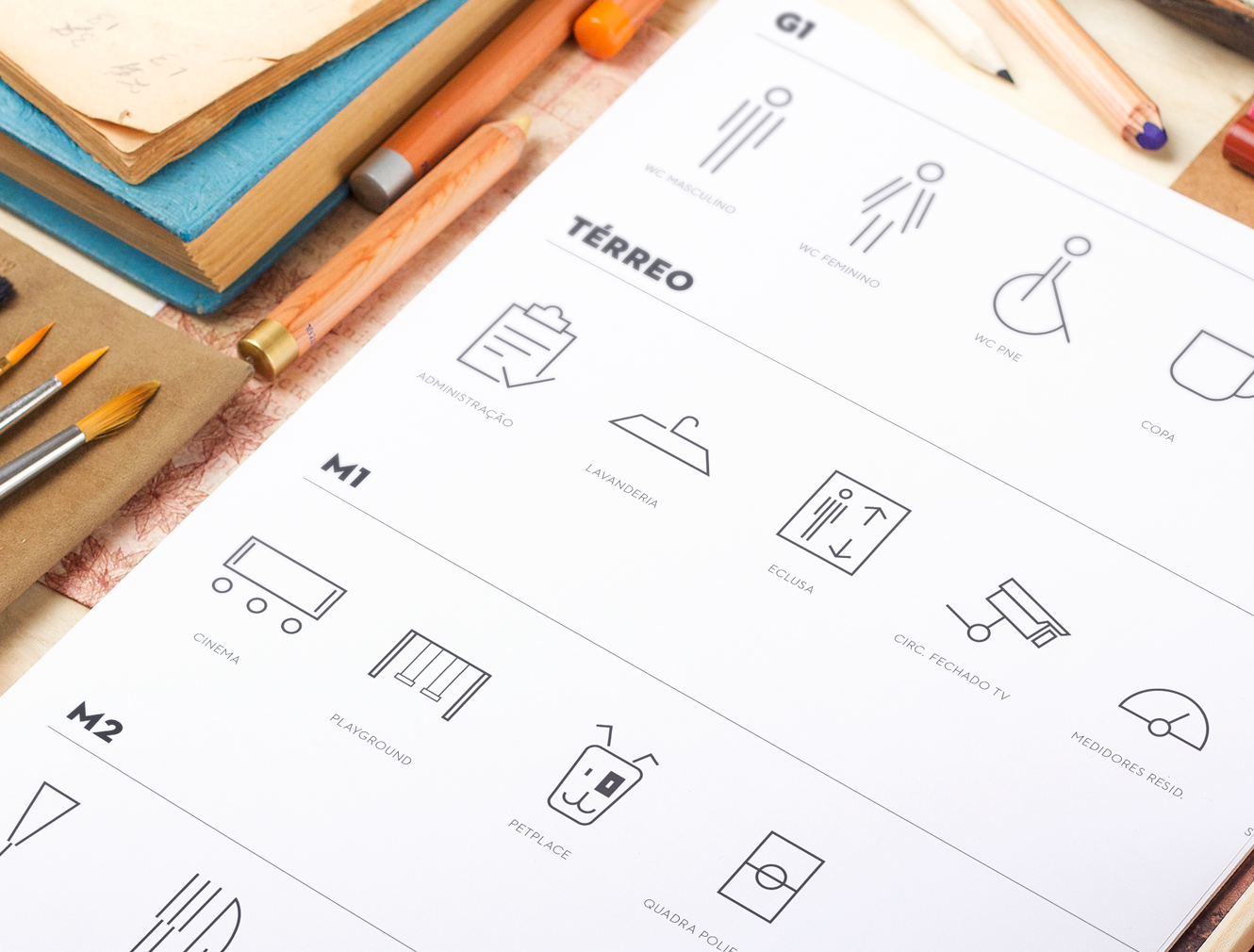 Client: NEOPOP IMAGINARIA
Deliverables: Icons and Signage Project
Year: 2019
Slim and Refined / Esbeltos e Refinados
In this signage project for the luxurious Prime View Building in Joao Pessoa, Brazil, both icons and signs should show moderation and grandeur. I chose to create a family of very slender icons, and apply them in gold over the black hue board. The result was a unique and refined design that further enhanced this iconic building.

Neste projeto de sinalização para o luxuoso Edifício Prime View em João Pessoa, Brasil, tanto os ícones como as placas deveriam mostrar moderndade e imponência. Optei por criar uma família de ícones bem esbeltos, e aplicá-los no tom dourado sobre a placa de tonalidade preta. O resultado foi um projeto único e refinado que valorizou ainda mais este icônico empreendimento da Construtora N/Hollanda.